"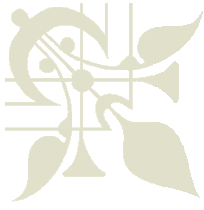 JOSEPHINE TEY -

  A VERY PRIVATE PERSON

AUDIO BOOK (read by Carole Boyd)

Presentation copy of Tey's first novel 'Kif' inscribed to her father, Colin Mackintosh from Gordon Daviot

1st February, 1929.  

This rare edition was recently discovered in Inverness, Scotland, where Tey spent most of her life with her father.

"Tey, Josephine" aka "Daviot, Gordon" pseudonyms of Elizabeth Mackintosh (1896-1952), Scottish Golden Age mystery writer, literary author, and successful playwright best known for her small but brilliant oeuvre which included the creation of Scotland Yard Inspector Alan Grant and her classic detective novels: THE MAN IN THE QUEUE (1927), A SHILLING FOR CANDLES (1936), MISS PYM DISPOSES (1947), THE FRANCHISE AFFAIR (1948), BRAT FARRAR (1949), and THE DAUGHTER OF TIME (1951, voted greatest mystery novel of all time by the British Crime Writer's Association in 1990; The Franchise Affair was 11th on that same list). EXCEEDINGLY RARE HANDWRITTEN LETTER (Signed "Gordon"), 2pp, over 200 words entirely in her holograph,(20 Cavendish Square, London W1, n.d. but October, 1950) in black ink on small plain notepaper, one corner just slightly torn with no loss of text , folded at one time, but otherwise in Very Good condition. TO HER PUBLISHER Nicholas "Nico" Davies (of the firm Peter Davies Ltd., which published most of her Tey mystery novels). A HIGHLY DESIRABLE and most definitely uncommon HANDWRITTEN LETTER from the reclusive author, containing information on her working methods as well as a description of her personal feelings re: the difference between how she views herself as an author versus as a playwright. Some examples read, in part: "When he [a fan] first wrote to me about The Franchise Affair he began: ' Dear Josephine (almost certainly Miss!) Tey' - and being no feminist I took that as a compliment." "In police matters I go to the horse's mouth (the local Chief Constable) and abide by what [he] says." "And he misread the bit about the doctor who did not know his patient was a woman: of course the doctor knew as soon as the woman was dead". "It was so nice to see you both again. I always enjoy my Davies luncheons." "P.S. It is a very strange thing but I got more kick out of seeing Tey in the middle of the 'Times' [Times Book Club] window than in seeing my name in front of the New [Theatre]. Age, I suppose." [With:]Two letters from Nico Davies, signed, to a fellow publisher, both written a few short years after the author's passing. The first letter reads in part: "Nearly all our letters from Josephine Tey were typewritten and I am pretty sure what you really want to see is her writing, so I have pulled out from our files a letter written in October 1950. She is talking about of one of the many letters she received from a Tey fan and mentions, as you see, THE FRANCHISE AFFAIR. I think the two most interesting things in the letter are a hint of her methods in the third paragraph; and a nice P.S. in which she compares her feelings at seeing copies of the latest Josephine Tey book on display in the Times Book Club with seeing the name of Gordon Daviot in lights outside the New Theatre where her RICHARD OF BORDEAUX ran for many months. (You know of course that Josephine Tey and Gordon Daviot were the same person: she always signed her letters to us - and was called by us---Gordon. Her real name was Elizabeth Mackintosh.) I hope you will be pleased with this "Tey" gem." The second letter from Nico Davies gives a complete list of all her publications, some insider info on Tey publication matters, and imparts this useful fact vis a vis the scarcity of her works: "Apart from her plays. I'm afraid we don't have a single first edition of either Tey or Daviot." [With:] a 5"by 7" PRESS PHOTOGRAPH of the author , the final piece to this small but remarkable archive.

Russian Edition of 'The Singing Sands'

Russian edition of 'Brat Farrar'.

Russian edition of 'Daughter of Time

MYSTERY NOVELS

1929       The Man in the Queue/US: Killer in the Crowd  (Inspector Grant) 

1936

A Shilling for Candles:  The Story of a Crime (Inspector Grant)  
1946

Miss Pym Disposes
1948

The Franchise Affair (Inspector Grant)
1949

Brat Farrar/US:  Come and Kill Me
1950

To Love and be Wise (Inspector Grant)
1951

The Daughter of Time (Inspector Grant):  awarded Grand Prix de                Littérature Policière - International Category, 1969.
1952

The Singing Sands (Inspector Grant) posthumous
STAGE PLAYS

1932

Richard of Bordeaux    (produced London, 1932) 
1934

The Laughing Woman  (produced London, 1934)
1934

The Queen of Scots     (produced London, 1934)   
1939       The Stars Bow Down   (produced Malvern, Worcestershire, 1939)

1946

 Leith Sands and Other Short Plays (includes The Three Mrs. Madderleys, Mrs. Fry Has a Visitor, 
               Remember Caesar, Rahab, The Mother of Mase, Sara, Clarion Call (London, 1946)

1947

The Little Dry Thorn (produced London, 1947).  Included in Plays 1, 1953.
1948

Valerius  (produced London, 1948).  Included in Plays 1, 1953.
1950       The Pen of my Aunt (broadcast, 1950).  Included in Plays 2, 1954.

1954        Plays.  London, Davies, 3 vols,  1953-54.

1955

Dickon (produced Salisbury, 1955).  Included in Plays 1, 1953.
1954       The Pomp of Mr. Pomfred (broadcast, 1954)  Included in Plays 2, 1954.

1955       Cornelia (broadcast, 1955).  Included in Plays 2, 1954.

1954       Sweet Coz (produced Farnham, Surrey, 1956).  Included in Plays 3, 1954.

RADIO PLAYS

1941

Leith Sands, 1941:
1944       The Three Mrs. Madderleys, 1944.

1944       Mrs Fry Has a Visitor, 1944 

1946       Remember Caesar, 1946.

1950       The Pen of My Aunt, 1950

1954       The Pomp of Mr. Pomfret, 1954.

1954        Cornelia, 1955. 

NON FICTION

1937

Claverhouse  (biography)
OTHER FICTION

1929

Kif
1931

The Tarnished Halo
1952

The Privateer  (Posthumous)
SHORT FICTION  published as Gordon Daviot in the Glasgow Herald:

Pat                                     2/4/27;

Havers                              18/2/28;

The Find                              9/6/28;

A Three-Ha' Penny Stamp    3/11/28

The Exquis                         19/1/29

SHORT FICTION published as Gordon Daviot in The English Review:

His Own Country           47: 103-107, July 1928;

Deborah                       48:340-347, March 1929;

Madam Ville d'Auber       50:230-234    February 1930.


The Dedication inside:

               'To M

 Who Might Have Liked It

           Or Might Not

          But In Any Case

Would Have Been Pleased'

was possibly for her late mother Josephine, who had died 6 years before it was published.